Porcelain Veneers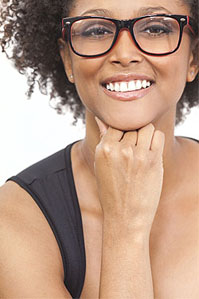 Years ago, smile makeovers involved multiple dental treatments over a period of several months. That's no longer the case, thanks to porcelain veneers. Porcelain veneers are ultra thin shells made of translucent porcelain that can be bonded to your teeth for cosmetic purposes. Extremely versatile and durable, porcelain veneers are an excellent option whether you want a total smile makeover or need to cover a chipped tooth, mask a cracked tooth, or close gaps between your teeth. They require little to no prepping and can often be applied in just one dental visit!
Dental Implants
Dental implants are an extraordinary blend of science and art. Made of titanium, dental implants are securely anchored into the jaw and serve as roots for dental crowns. In many cases, dental implants – and mini dental implants, the smaller version -- are considered the best option for replacing missing teeth. They are also used to replace dental bridges or partial dentures, or to provide support for dentures. Dental implants offer several advantages over other tooth replacement options. They look, feel and function just like real teeth! With dental implants, surrounding teeth are left untouched. Finally, dental implants are exceptionally reliable. Year after year, dental implants have had high success rates and typically last 15-20 years.
Porcelain Dental Crowns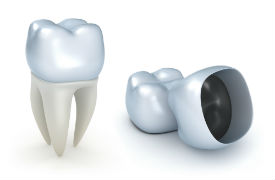 Although dental crowns can be made of a variety of materials, including stainless steel, gold and silver, nothing looks better than a porcelain dental crown. Porcelain dental crowns match the natural color of your teeth and are virtually undetectable by the naked eye. And because they're metal-free, porcelain dental crowns are an excellent option for patients with metal allergies. Best of all, porcelain crowns don't just look beautiful – they're long-lasting, too!
Root Canals
Root canals get a bad wrap. But don't believe the rumors; the dreaded root canal isn't dreadful at all! Root canals are needed when either decay or an injury infects the inner tooth (the pulp). In the earliest stages of infection, you may not feel any pain at all. But when it progresses, you could have a toothache and swelling, or a dental abscess might form. Root canals remove the infection and prevent it from spreading. Thanks to laser root canals, this process is faster, more comfortable and, in many cases, more thorough than conventional root canals. Pulp capping is an alternative to root canals that are used when the infection has yet to penetrate the pulp. Pulp capping can also prevent a large dental filling from getting too close to the nerve.
Dentures & Partials
Using dentures to replace missing teeth is not only great for your oral health; it's a great way to look and feel younger! Today, there are a variety of natural-looking and comfortable dentures for patients who need to replace missing teeth. Made of a gum-colored plastic resin or acrylic base and either resin or porcelain replacement teeth, dentures are custom designed to fit your mouth. If you have several teeth or all teeth missing on the upper or lower jaw, full dentures may be your best option. Partial dentures, which can be either fixed or removable, are great for patients who have several missing teeth scattered along the upper or lower jaw.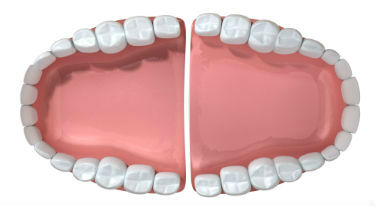 The process of getting dentures may take a few months and several dental visits. In some cases, however, same-day dentures are also possible. With same-day dentures, the dentures are created right in the dentist's office instead of at an offsite laboratory. Same-day dentures aren't for everyone, though. If your dentures require a lot of customization, same-day dentures may not be right for you.
Just as with your natural teeth, dentures require daily maintenance. You may need periodic denture relines to accommodate changes in the contours of your mouth. Regular denture relines involve resurfacing the base to ensure that your dentures fit and function perfectly. If you break your dentures, it's critical to bring them to your dentist for professional denture repair. Home denture repair kits can cause more damage and be even more costly to fix.
Bridges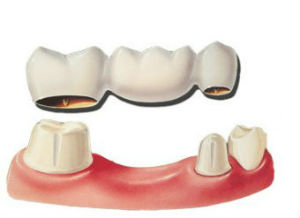 Dental bridges have been used for centuries to replace missing teeth. Today, dental bridges are still considered one of the most durable, conservative and cost-effective options for bridging the gap between a missing tooth and surrounding teeth. Comprised of two anchoring teeth and a replacement tooth, dental bridges help prevent surrounding teeth from drifting out of position, improve chewing and speaking, and help keep your natural face shape in tact.
There are three types of dental bridges: 1) traditional dental bridges, 2) cantilever dental bridges, and 3) Maryland bridges. Traditional bridges have either dental crowns or dental implants on either side of the missing tooth, plus a replacement tooth, which is held in place by a post-like structure called a dental abutment. Cantilever dental bridges are used in cases where there are surrounding teeth only on one side of the missing tooth. Maryland bridges are made of a specialized resin that is cemented to a metal framework and cemented to the enamel of surrounding teeth.
Dental bridges typically take 2-3 weeks to complete and are less invasive than other options, such as dental implants. With good oral hygiene and regular dental visits, dental bridges can last up to 30 years.