Dr. Hurdle and her team in Camp Springs, MD make every effort to provide not only excellent, but also affordable dental care. Money shouldn't keep you from having the perfect smile you deserve. At Pampering Smiles, we offer pain-free, flexible payment options allowing you to finance your smile with easy monthly payments if necessary. In addition to accepting cash and major credit cards, Pampering Smiles also works together with organizations that provide excellent financing options.

CareCredit
Pampering Smiles works hand-in-hand with CareCredit Patient Payment Plans. CareCredit offers special financing options to patients at a reasonable rate through use of a CareCredit credit card. This credit card allows you to make easy monthly payments for dental treatments, rather than delaying treatment for financial reasons. Please contact our office for more details. You can also learn more about CareCredit at http://www.CareCredit.com.
Prosper Healthcare Lending
Prosper Healthcare Lending is the premier financing company in the healthcare industry.  With over $5 Billion borrowed and over 250,000 people empowered, this is a name and a program you can trust.
Here are some of the benefits you'll receive with a loan from Prosper Healthcare Lending:
Immediate decisions without affecting your credit!
Longer terms for lower monthly payments
No collateral required
No prepayment penalties
Fast & easy loan inquiry process
100% Confidential
Pampering Smiles Dental Savings Plan
Pampering Smiles Dental Saving Plan is designed to provide affordability and greater access to quality dental care.  Your benefits are available only at Pampering Smiles located at 5833 Allentown Road, Camp Spring, Maryland.
With your Dental Saving Plan there are:
• No yearly maximums
• No Deductibles
• No Claim forms
• No pre-authorization requirements
• No pre-existing condition limitation
• immediate eligibility (no waiting periods)
Insurance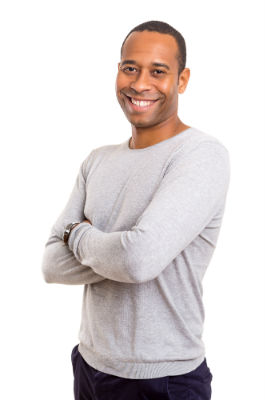 Our office will submit insurance claims on behalf of our patients. We are happy to help take care of this paperwork and reduce some of the stress of your office visit. Full payment is not due at the time of appointment, but we do expect that the estimated portion (deductible) is due at the time of service. If you do not have dental insurance, we have a list of companies who provide dental insurance services that we can refer you to.
We are proud to serve our active duty military members as an ADSM provider.
We also accept the following insurance plans:
GEHA
CareFirst
Cigna discount
In order to provide efficient scheduling for our patients, we require 24 hour advance cancellation notice to avoid a $50 fee should you need to reschedule your appointment. In addition, as a courtesy to our patients, we take checks, but there is a $50 return check fee should there be problems with your payment.
Dental Warranty
Most dental insurance plans do not cover standard dental treatment repairs or replacements until 5 years or longer after the initial treatment. Most patients are also unaware that unforeseen damage to a treatment could cost more to repair or replace than what their dental insurance plan originally covered. Patients choosing to have elective cosmetic treatments have an even larger risk when considering the major investment to improve their smile. Even though these treatments are designed to last many years, a chipped or broken veneer or dental implant could cost thousands of dollars to repair or replace.
Our answer to these patient concerns is the written Dental Warranty. We are proud to now offer patients an even higher standard of care and greater peace-of-mind with this new dental warranty service. We trust Dental Warranty Corp to provide secure and hassle-free claims processing for all our patients covered by the Dental Warranty. When a patient experiences a chipped, broken or failed covered treatment, simply return to us for complete service. There are no claim forms to be filled out and no out-of-pocket expense up to the amount defined on the Dental Warranty document. 
Dr.  Hurdle and the team at Pampering Smiles in Camp Springs, MD are proud to offer excellent dental care at an affordable price. If you have any questions or concerns about insurance and financing options, please contact our office.